Buy an Encounters of Hope Gift Card and give it to someone you would like to share the message of Christ with!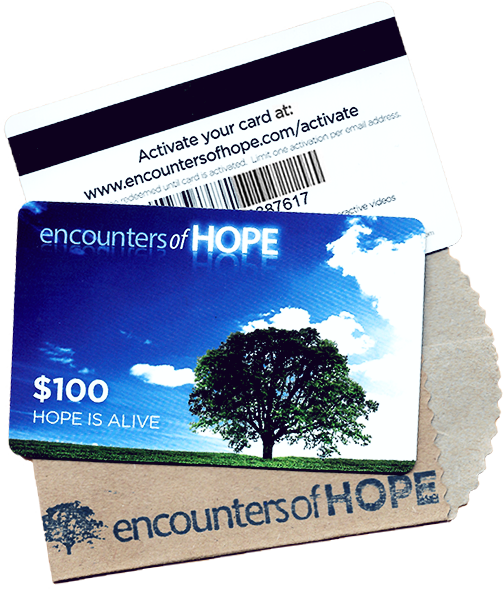 Activate & Share the Gospel
The card activation process is an interactive video experience that shares the message of Christ and allows the recipient to select an e-gift card from over 20 options.
The card purchaser recieves an email notification with the recipient's name, relationship status with Christ and testimonial, if provided, when their gift card is activated.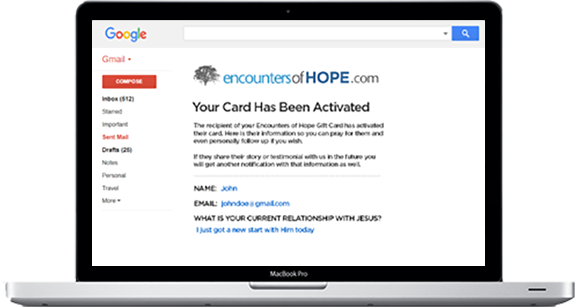 Learn how Encounters of Hope gift cards can be used in your everyday life to help you share the message of Jesus in all your spheres of influence...
Learn how your church can use Encounters of Hope gift cards on your next evangelism outreach...
MAKE JESUS KNOWN
by using the Encounters of Hope evangelism tool to share Christ